Mechapinoy's 6th Yr. Anniv and X-mas Party
Argghhhh... another late post. Sorry. We held our Christmas party and 6th Year Anniversary at Ritchie's place in Cubao, I think it was last week. hehehehe! First stop was Megamall to meet some fellow MP members there and to check out the IPMS Nationals.
The display area was big, bigger than our display area at Toy Kingdom. The entries??? Well... there was a lot of category and honestly I'm not an expert with military and figure modeling but they were all great!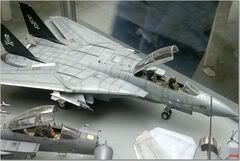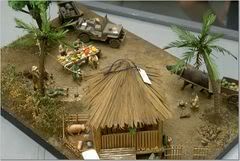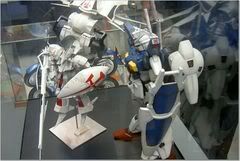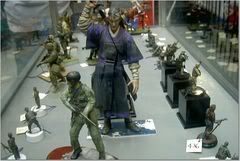 Another great news was that Mechapinoy sweep the sci-fi category! Congratulations to Nath, James and Erwin! Check out the pics, the "Bahay Kubo Diorama" was my favorite of all entries! I wonder if it bagged a prize.
Ok... after spending some time at Megamall we went straight to Ritchie's place to attend our very much anticipated Christmas party!
All that I can say is... it was a very successful party! We can barely move inside due to the fact that there were a lot of MP members who attended... even the newbies! We also held our last In-house competition for the year.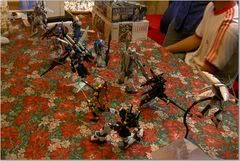 Again Congratulations to Ed, Mike and Ron for winning! We also played our Bit-Char-G's after the party!
But the best part of it was the drinking session with some of my close friends in MP! I mean the discussion was burning... from our achievements this year... to our expectations for the coming year... to kits... to anime... and yes... even sex! ahahaha! Boys will be boys!